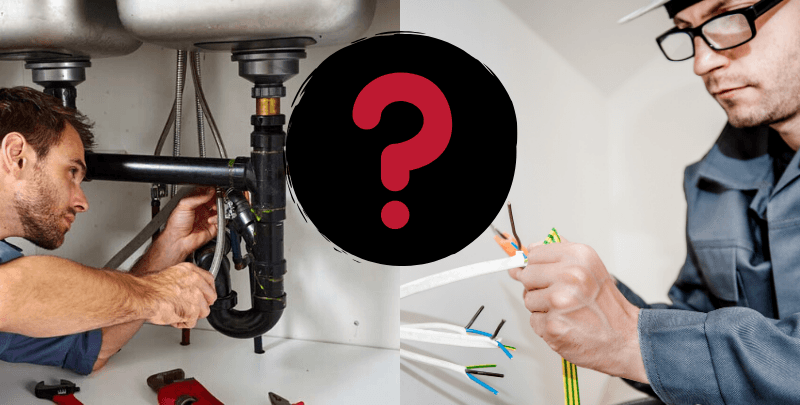 Installing a hot water system?
Are you wondering if you need a plumber or an electrician to install your hot water system? Well, the answer depends on what hot water system you have.
A hot water system can be a big investment and the installation may include both gas and electrical components. Luckily for you, our Mr Emegency team includes both plumbers and electricians.
You may need an electrician as well as a plumber but in just about every case, you will need a plumber.
When to call an electrician?
A plumber is usually your first point of call when you have a hot water system issue. Although there are instances where an electrician is required. At Mr Emegency, our plumbers have electricians on standby if one is required. Mr Emegency is the name and trade services are our game.
Usually, an electrician for a hot water system is required when:
You believe the circuit breaker for your system has tripped and will not stay on
Your water is warm but not cold
It is possible that the thermostat may be playing up
Mr Emergency electricians are fully qualified and can supply, install, service and repair pretty much anything electrical. They are also trained to deal with electric hot water systems.
An electric hot water system utilises electric elements to heat cold water brought into the tank before dispersing it throughout your home. Around 50% of Australian homes opt for an electric hot water system.
When to call a plumber?
Your local Mr Emegency plumber is your first port of call for all hot water system issues. If an electrician is required, our team will assess the problem and send someone to your property. You should always call a plumber for a hot water issue when:
You see water leaking from your hot water system
No water is flowing from your taps
Your hot water system is rusty
You have hot water pressure issues
Your hot water system is more than 10 years old
When you call on a Mr Emergency tradesman, you receive service at your door in 1 hour*, fully certified and licensed professionals, van stocked with all the right parts and, of course, the best emergency response rate in the business.
Where do I install my hot water system?
Hot water systems can be attached to the electrical wiring in your home or can be attached to gas mains. Ideally, the system should be as close to the hot taps as possible. If you require a powerpoint, our tradesman will sort you out.
The less distance the water has to travel, the more responsive your system will be. Our plumbers and electricians have the expertise to assess your home and provide the best possible location for your system.
If the system is closer to your hot taps, it will be more energy efficient because the water has less distance to travel and the water doesn't have to compensate for travel time.
How much does a hot water plumber or electrician cost?
Here at Mr Emergency, we understand that plumbing and electrical work isn't planned for. To help make unexpected bills easier to deal with we offer a range of $0 deposit, interest free payment plans**. These plans are often used by our customers because not only do they allow you to defer full payment, they allow you to also choose between weekly and fortnightly repayment options.
The application process is not a hassle, with most of our customers getting cleared within minutes. Our hot water plumbers can arrange these payments on site. Once you are good to go, your hot water system will be fixed or installed straight away.